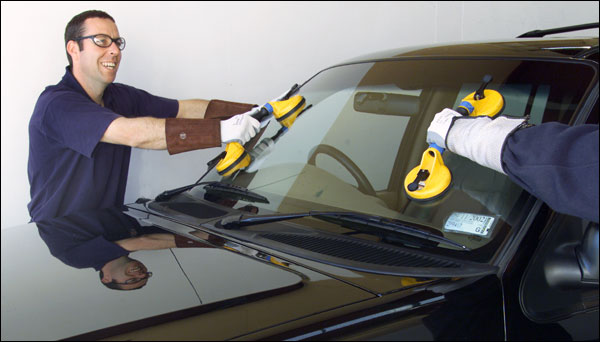 With 40 years of experienced auto glass technicians, we have provided enough door glass, windshields, and automotive glass that your problem is no problem for Norman's Glass.  Schedule and On-line Auto Glass Appointment today! Or call our office Toll-Free at 800-821-2496. Our Customer Service professionals are ready, knowledgeable and willing to help!
We can diagnose and repair your door glass in your automobile, our expert technicians can promptly diagnose what the problem is and the best method of repair would be. Whether a new window switch, door glass regulator, motor, or just a glass adjustment or glass replacement, Norman's Glass Technicians will be able to repair and replace the necessary auto glass parts and get your automobile's power doors and windows back up and running like new.
OUR MOBILE UNIT WILL COME TO YOU!
At Norman's Auto Glass, we will quickly replace windshields on all makes and models of vehicles.  Our quality glass replacement and installation includes replacing glass on side windows, back windows, mirrors, and doors. We are recognized as a leader in the Springfield area.
We manufacture our own windshields and this allows us to offer the highest quality at the lowest price to our local Springfield  NJ customers.
If you live in Springfield New Jersey and you're looking for windshield repair or replacement services, look no further than Normans Auto Glass  division located right around the corner from most Springfield  homes.
    We offer competitive prices
    We service all makes and models
    We only use quality materials
    We warranty our work
To get your auto glass windshield repaired or replaced contact us now to get a free estimate.