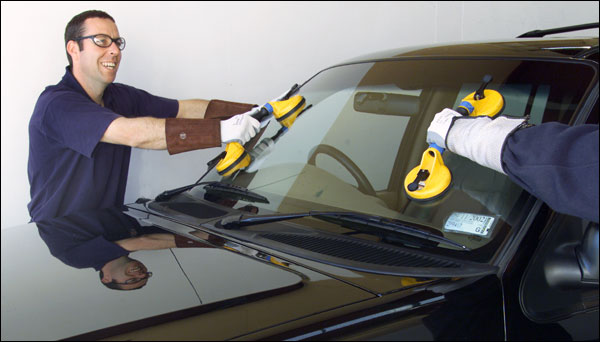 Auto glass damage can happen just about anywhere so you need professionals that can help you get back on the road as soon as possible. Don't let accident, small crack when your windshield, or car window repair go neglected for too long.   The safety and structure of your  car depends on the auto windshield being intact so don't trust it's just anyone especially a company that is a locally in family owned. Norman's has been Riverside area  for over 40 years and our prices are as competitive as the national companies because we manufacture our own auto glass locally which saves you money on your car glass repair.
Can't get work to get your car windshield replaced or repaired?  Don't worry we can come to you if you are located in the Riverside Burlington, Mercer County Area.  We have 2 convenient locations and our mobile unit can replace your windshield within an hour. Norman's car glass experts can meet at the location of your choice.  Our auto windshield, car window and mirror experts have extensive technical training and our Norman's Mobile unit can fix your auto windshield curbside.
Make sure to stop by Norman's Auto Glass no matter what kind of car you have.  If it's a domestic, import car or truck we can replace and install your new auto class and repair your windshield in the Riverside NJ area.It's important to stay safe on the road by keeping your vision from being impaired. Keep your auto glass and car windows in good condition - we can help! Norman's uses only the highest quality windshield materials and have replaced thousands of windshields in the last 40 years.