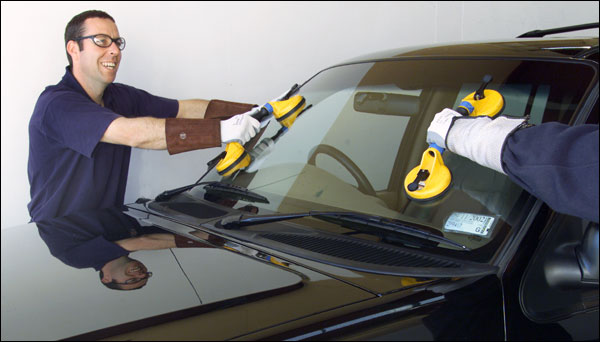 If you need to replace or repair your windshield, car mirror or side window contact us and save big. Norman's Glass & Auto Services has been providing auto glass repair and car window replacement services in Medford Lakes and it's surrounding communities for decades.
We have been providing customers with excellent service from our trained and certified technicians since 1974. We have one of the largest new glass inventories of any regional auto glass company. For the past 40 years, we have been providing the top of the line auto glass services, upholstery for you automobile and your beloved truck. We have been the leader in Automotive glass for windshields, whether you need that stone chip repaired, or a full replacement of your windshield. In the Medford Lakes and surrounding communities Norman's Glass & Auto Services has been your one-stop shop.
We manufacture our own windshields and this allows us to offer the highest quality at the lowest price to our local Medford Lakes NJ customers.
If you live in Medford Lakes New Jersey and you're looking for windshield repair or replacement services, look no further than Normans Auto Glass  division located right around the corner from most Medford Lakes  homes.
To get your auto glass windshield repaired or replaced contact us now to get a free estimate. 
Our Mobile Auto Glass Repair Unit Will Come To You!
We Are Your Neighbors Right around the Corner.
Use a local auto glass repair and replacement services company, there's no need to go for those national companies that don't care about doing the job right. Auto glass damage can happen just about anywhere in Medford Lakes so it's important to make sure your car windows are working properly don't eed to be replaced or repaired.   Don't expose your vehicle to bad weather and the possibility of getting broken into because of damaged car's side window.   At Norman's Auto Glass we can fix your front back, and side windows quickly so you can get back and forth your destinations safely.