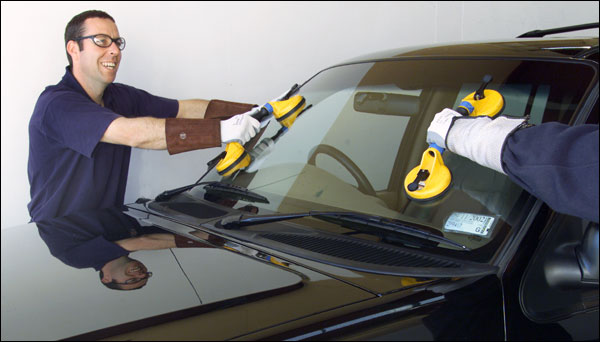 Whether you need a new car windshield or an auto glass repair, we have the car glass technicians, auto glass quality materials and front/back window technology to get it fixed right the first time. Your windshield is an important part of your driving safety and your visibility shouldn't be trusted to anyone without Mansfield - Burlington County NJ roots. You can trust the professionals here at Norman's Auto Glass and you know where to find us at our convenient locations in Burlington and Trenton.
At Norman's, we are experts at repairing and replacing windshields. We've helped thousands of local Mansfield car owners fix their car windows every year.   We are from the Mercer Burlington County area and we know what type of damage you are likely to see on your auto glass whether it's cracked windshield or basic car window repair or replacement.  
We can diagnose and repair your door glass in your automobile, our expert technicians can promptly diagnose what the problem is and the best method of repair would be. Whether a new window switch, door glass regulator, motor, or just a glass adjustment or glass replacement, Norman's Glass Technicians will be able to repair and replace the necessary auto glass parts and get your automobile's power doors and windows back up and running like new.
Norman's Glass & Auto Services has a rich history of providing high quality auto glass repair and car window replacement services in Mansfield and it's surrounding communities. We have been providing customers with excellent service from our trained and certified technicians since 1974. We have one of the largest new glass inventories of any regional auto glass company. For the past 40 years, we have been providing the top of the line auto glass services, upholstery for you automobile and your beloved truck. We have been the leader in Automotive glass for windshields, whether you need that stone chip repaired, or a full replacement of your windshield. In the Mansfield and surrounding communities Norman's Glass & Auto Services has been your one-stop shop.
We know it's difficult enough and everybody's got a pretty busy schedule here at Norman's, so we make things as easy as possible for you to get your car window repair fixed fast.  whether it's a windshield replacement for the front back or side or if it's mirror replacement we can get it done fast if you are located in the Mansfield area.  Our Mobile Mercer Burlington county mobil vans can travel to your office, home or just about anywhere to solve your auto glass repair and replacement service request.